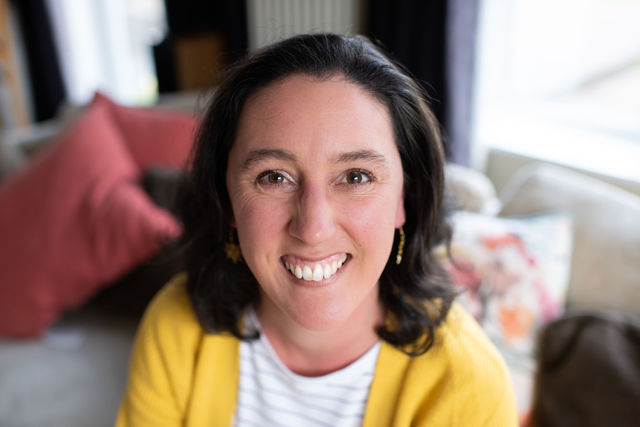 Those of us who provide VA services know exactly how it works and how we can help owners of small businesses, so we often forget that if you have never used a VA the prospect can seem confusing, or even daunting. How does it all actually work is a question I get asked a lot, so in this post I would like to outline our process for you.
VAs work in various different ways, but if you work with Clear Day this is the initial process that we will take you through:
A no obligation free discovery call where we discuss the tasks that are cluttering up your desk and/or headspace, which of those we can take on for you or assist you with, what is your budget for assistance and how we can help
We send you a contract and job description based on your needs and budget, and once these are signed you are introduced to your Clear Day team member who will be handling your account day-to-day
You are invited to join the Clear Day mailing list and our exclusive Organised Entrepreneurs Club Facebook group
We invoice you monthly in arrears for the time we have spent on your tasks
So far so good. But what tasks do you hand over, how are they managed, how do you know what is your budget and how do you communicate with your Clear Day team member?
I will answer those questions backwards, starting with communication. We do not have a set process for staying in touch with our clients, and that is because our clients all have different needs and preferences. So for instance, we have some clients who appreciate a weekly phone call to set tasks, catch up on progress and offload some of their worries. Other clients prefer to drop requests over via email and What's App as and when they think of things. Still other clients like to assign us tasks via their own Asana or Trello systems. Some like us to have an email address that is within their own organisation and we communicate that way. Others will give us a project and expect us to simply get on with it unless there is a problem.
So one of the first things that we do is to ascertain how a client prefers to be contacted, and what is the easiest way for us to get information from them, without making their life more difficult. We want to work in a way that gives you clarity and keeps you calm – we do not want to introduce pointless systems and additional complications to your life.
When it comes to your budget, that is something that only you can decide. We do explain that the initial set up of a project is usually the most expensive part, as it takes some time for us to get to know your business, put in place any new systems you require, get used to your preferred methods of working and so on. With that in mind, it is usually worth putting aside a little extra budget for the initial month.
We rarely work on the basis of a retainer, although we are happy to do so and some clients do prefer this fixed cost option. The majority of our clients however will have a maximum number of hours they would like us to do per month, and we will ensure that we do not go over that time limit without discussion. So for instance a client may say they would like us to do no more than 10 hours work per month. Some months there might be 5 hours of work, some months 6, some months 10, but they know that they will only be charged for the hours we work and they will never be charged more than £300 per month (our hourly rate being £30). If they ask us to do more work than can be accommodated within that maximum, we discuss with them if they would like us to delay the work to another month, or if they would like to extend their budget as a one off.
This maximum allowance is particularly useful if we are not sure how long a specific project will take. A task such as inbox management, for instance, can take almost as long as you choose depending on volume of emails. We can keep on top of your inbox for just an hour per week, but we can obviously assist more and clear more from your plate with more time to play with. Some of these tasks are "how long is a piece of string" but we would never want our clients to be hit with an unexpected bill. A maximum number of hours allows us to do as much or as little as is necessary without your costs being unexpectedly high.
When it comes to how tasks are managed, again this is bespoke to our clients. Some clients have a very specific way that they like their tasks or projects to be handled, and we are happy to adhere to that. Other clients just want the work done so that they don't have to think about it, and in that scenario we are more than capable of dealing with your work calmly and professionally, upholding your brand values and representing your business appropriately to the world at large.
We do not want to take away more control than you are comfortable in giving. We have clients who want us to take the lead, make suggestions, take the initiative, get things done without their input, and that is never a problem – we love to take the nonsense off your desk to allow you to focus! However, we understand that many clients are wary of giving up control, especially if they have so far done absolutely everything in their business, and we can also work within your boundaries to only take on what you are comfortable with giving to us, and not overreaching beyond your comfort zone.
Finally, what tasks do you pass across? The simple answer is, whatever you don't have the time or inclination to do. There are some things we don't take on, such as Facebook ads or book-keeping, but we know fantastic freelance professionals who can do these jobs for you, so we would always say just tell us what you don't want to do anymore. If we can't do it, we will know somebody who can, and we can project manage that relationship on your behalf. We manage Facebook ads, Google ads, website development and systems set up for some of our clients, through our relationships with other self-employed professionals.
The tasks that Clear Day ourselves can take on range from day-to-day admin such as inbox management, data entry, actioning personal paperwork, through meeting and events administration to marketing assistance and even help with recruitment. Click here for a comprehensive list of the services we provide.
We are not here to fit you into our existing structure. We are here to create a structure that fits with your needs, preferences, values, personality and working habits. The whole ethos behind Clear Day is to take away the things that are clogging up your working life so that you can focus on the parts of your business that you love doing, and focus on reaching your goals. We work to bring calm to your day and to give you the confidence that your work is in safe hands with us. We want nothing more than for you to make progress and your business to grow.
If you are ready to take the next step in your business and outsource some of your administrative tasks please do book a call with me or get in touch via helen@clear-day.co.uk. Give yourself the gift of a clear day.
Helen Calvert
Coach and Director of Clear Day
March 2021