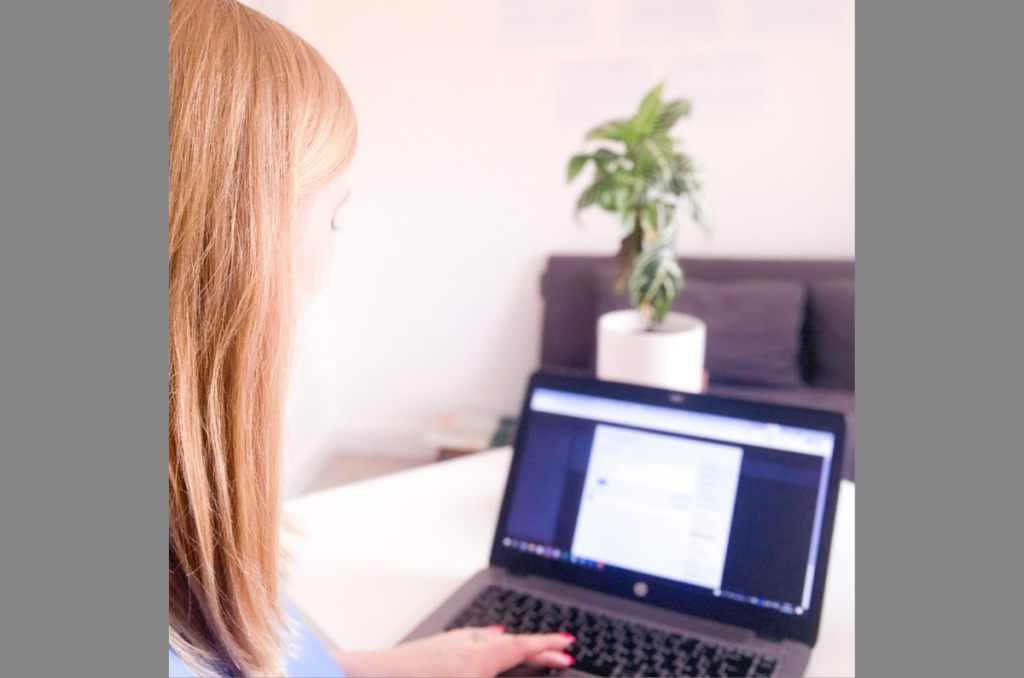 In 2021 I ran a series of blog posts from guest contributors focused on maintaining our mental health. Following feedback in my Facebook group, I decided that my blog theme for this year's guest contributors would be "taking our businesses to the next level". This post is the third of this new series, and comes from Catherine Storey's marketing agency, Freshbat.
You can read the other posts in the series here:
5 Ways To Grow Your B2B Business Using Social Media
Personal branding: taking your business to the next level
Freshbat is a strategic communications agency providing integrated marketing services to business leaders who embrace change and value marketing in a proactive and trustworthy environment.
Their goal is to give you more headspace, help you to make stuff happen and build better relationships by taking a fresh approach to marketing.
Freshbat believe it's just plain wrong that business leaders are tasked with keeping up with the rapidly changing marketing landscape on their own. That's why they provide integrated marketing solutions through their worry-free marketing process.
Contact Freshbat to see how the can help you take a fresh approach to marketing. Email jenna@freshbat.com to book your discovery call.
**************
Are you a small business owner, a solopreneur, or a freelancer looking for new business?
Do you want to bring your business to the next level but feel like you've reached a plateau?
Are you struggling to achieve your business goals? Or struggling to understand and engage with your target audience?
Do you wish you had more time to focus on your business?
If you've answered yes to these questions, it's probably time to review, optimise, or even create your marketing strategy.
What is a marketing strategy and why is it important?
A marketing strategy is a long-term plan to achieve your business goals, identify your target (e.g. clients, customers), your target's needs, your offer, and your competitive advantage.
The purpose of a marketing strategy is to give your business a clear direction by identifying the marketing activities that can help you accomplish your business goals (e.g. expand the business, increase revenue), without having to guess or improvise your next move.
The point isn't to create a marketing strategy and then never look at it again (although we know this sometimes happens!). Instead, whenever you need to make a decision about your marketing, you can refer to your marketing strategy and find the answer to whatever questions you might have.
Having a defined marketing strategy helps you keep your marketing efforts consistent with your overall business goals. If done well, a marketing strategy allows laying strong marketing foundations for your business, saving you time, money, and resources.
What's in a marketing strategy?
A marketing strategy could be described as a document of incredibly valuable knowledge for the business.
The strategy covers all key areas you need to market your business successfully:
Marketing goals and objectives
Marketing audit
Your marketing mix (product/services and price, etc.)
Target audience and customer journey
Key messages
Key marketing communication channels
Resources review
Where to start?
Setting a realistic goal that you want to achieve through marketing is a great way to start developing your marketing strategy. It helps to set the direction for what needs to happen.
Some examples of marketing goals include: building brand awareness; increasing the number of qualified leads; increasing conversion rates.
Additionally, your goal doesn't have to be set in stone; you can adapt it as you go, and optimise it as you gain more insights about your target, market and competitors to stay ahead of the curve.
And while a goal is an overall target that you hope to achieve, a marketing objective is more specific. When a goal is broken down into more defined objectives to achieve it, they must be SMART: Specific, Measurable, Achievable, Relevant, and Time-bound.
Understanding the market and your business: a marketing audit
The marketing audit is an evaluation of both the current situation of your business and the marketing activities you're already doing.
A SWOT analysis is an excellent tool to analyse where your business is currently:
Strengths and Weaknesses (internal): A review of your internal marketing operations to see whether your company is meeting the mission, vision, goals, and objectives set out earlier and make sure they are still aligned with your business goals.
Tip: as it might be hard for you to review your own business because of biases, if possible it's always better to ask someone outside the business to help you with this.
Opportunities and Threats (external): What is happening nationally and globally that could indirectly affect your business? What could happen in the future? What are the next trends in your industry? Could there be new opportunities or threats to your business you need to prepare for? What are your competitors doing?
To complete the audit, make sure you also write down all the marketing activities and channels you're currently using to promote your business. This way, you'll be able to start identifying where there are inconsistencies and areas for improvement (this will start to form your new marketing strategy).
Your marketing mix
It's time to describe your marketing mix: the product/service you offer, the price, where your target can purchase from you, where you're planning to promote them. If you want to be strategic and make an informed decision about your marketing mix, it can also be useful to look at your competitors and identify your unique selling points that could really appeal to your ideal customer.
Target audience, key messages, and marketing communication channels
Many marketing campaigns fail because businesses don't know their audience, who they are, what they want, what they like, and where the business can engage with them.
What are your ideal customer's demographics?
It might help to create a persona, a fictitious person that embodies specific qualities of an ideal customer of yours. Using a persona helps you develop your marketing strategy (and key messages) with more realistic users in mind, instead of a generic one, for better empathy, and understanding of their habits, which makes them more likely to respond positively to your marketing messages.
Marketing strategy VS marketing plan
A marketing strategy isn't the same as a marketing plan. A marketing plan is what follows a marketing strategy, and it's your more detailed action plan containing all the activities and tactics needed to accomplish the marketing goals and how you are going to track your success.
Conclusion
Creating a complete marketing strategy can sound time-consuming and a lot of hard work, but you can capture all of the key elements that we've outlined in this post on 2 pages – we promise it's worth it! When you get your strategy right, you'll be able to achieve the best results by reaching your ideal customers whenever and wherever they want to be reached.
Freshbat
June 2022