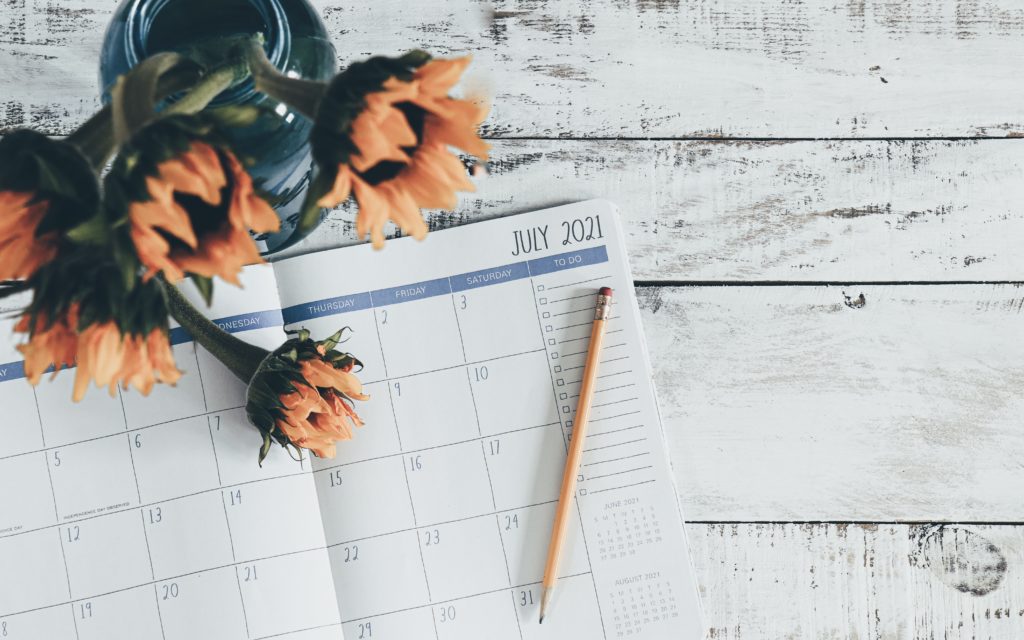 This is a question I get asked on a regular basis, and it is a question I have helped some of my coaching clients to answer. There are numerous time management strategies, but for women running their own businesses I have found the following to be really helpful, including for myself.
The solution? A four-weekly rolling schedule.
Don't panic! It's not that complicated. The idea behind it is that when we try to fit everything into every week, we inevitably don't have the time. If we are running our own businesses we have to do the actual work for our clients, come up with content for our social media platforms, find time to develop our businesses and also network to build new relationships. There is no way that can all be fitted into a standard week!
However, in reality it does not need to be. Having a focus for the time we have available can make it much easier to get stuff done, rather than trying to do everything piecemeal all the time.
So for example, I now have a 4 week schedule which looks like this:
Week 1 – focus on client work
Week 2 – focus on networking
Week 3 – focus on content creation
Week 4 – focus on business development
Does this mean that I only work for clients one week out of every month? No, of course not. What it means is that in Week 1, almost everything I am doing is client work, so that week I can get done any work that I need to do for clients which is monthly. I can get ahead as much as possible to free up time over the next 3 weeks.
Then in weeks 2, 3 and 4 I make sure that I set aside time for that week's focus. It also means that I know what to say no to. If it is content creation week, I don't want to be filling my time with meetings – I'm trying to write a social media schedule, email newsletters, blog posts like this one and so on. I need decent blocks of time in which to do that. In my networking week though, that's when I want to be booking in lots of coffees and catch ups.
It's all about the focus.
A coaching client of mine has been trying out a similar structure. She only has one day per week when she doesn't see clients, and she was trying to use that day for everything, every week. We have tweaked this though, so that now in week 1 that day is for admin, in week 2 it's for content creation, in week 3 it's for networking and in week 4 it's for business development. That way she can focus on getting all of one thing done for the month on one day, without trying to fit in everything every time.
There is no one time management system that works for everybody, so if this sounds like a nightmare to you then you're not "wrong" not to use it. If it sounds like it could be the answer though, why not give it a go?
If you feel as though it is all just too much to tackle alone, you have the option of working with me 1-2-1 so that I can support you to get organised. My Focus coaching program is for women business owners who want to get their sh*t together. As part of the 6 sessions, we will tackle your task list, prioritise, get things done and make sure you are accountable for your action points.
An added bonus of doing this coaching package with me is that I can offer VA support as part of this program, with a member of the Clear Day team giving you practical support to get through your to do list, alongside me helping you to prioritise, action and move forward.
The program is £600 without VA support or £1,000 with VA support. Why not get in touch today to get your sh*t together once and for all?
Helen Calvert
Coach and Director of Clear Day
June 2021