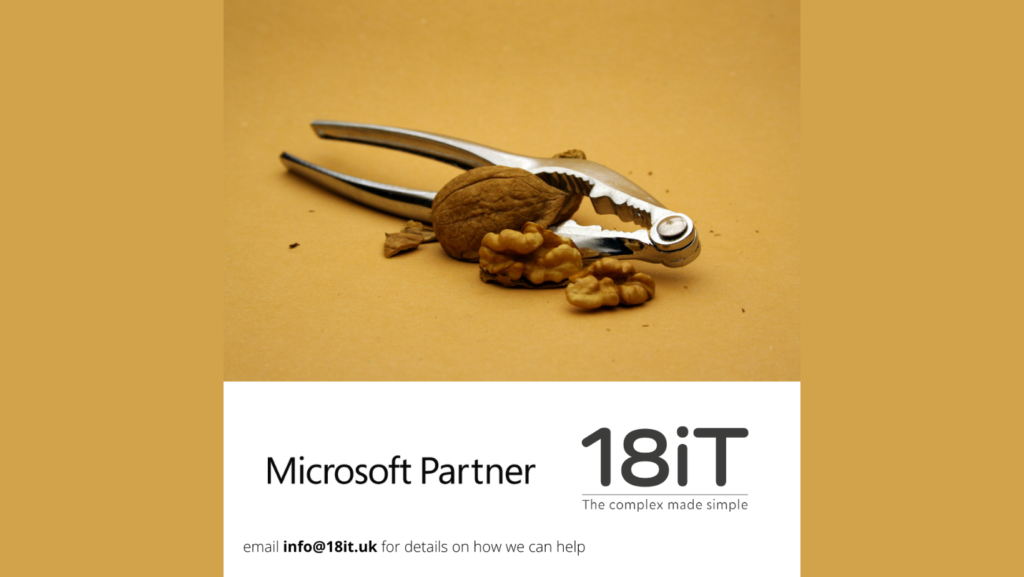 In 2021 I ran a series of blog posts from guest contributors focused on maintaining our mental health. Following feedback in my Facebook group, I decided that my blog theme for this year's guest contributors would be "taking our businesses to the next level". This post is the fourth of this new series, and comes from Paul Croker of 18iT.
You can read the other posts in the series here:
5 Ways To Grow Your B2B Business Using Social Media
Personal branding: taking your business to the next level
How to create a 2-page marketing strategy
18iT do IT differently by taking a proactive approach, looking at the whole picture of your IT through strategic planning and management.
They cover IT processes, budgeting and planning for future IT projects, and ensuring future business IT solutions are fit for purpose. They do all of this over a chat with a cup of tea (or coffee) in a clear, precise way, listening to your requirements. You can find out more here or chat to Paul via LinkedIn.
**************
We want to help make your business a "Tough nut" to crack, here is how we can start helping today.
2FA or not 2FA that is the question…
Cyber Events are always in the news, big companies getting caught out, data being held for ransom by these cyber-criminal gangs.
No wonder freelancers, micro and small businesses don't think they will be a target, after all they are only small who wants to bother them?
This is not the case.
You are all at risk, it's like saying that car thieves will only break into Audi and Mercedes cars. We know that's not true, if you leave something on the seat of your car you run the risk that it will get broken into.
Fear not! We have some simple take home advice that will
Address some of the risk right NOW
Have a real impact to your IT Security NOW!
Adding 2FA (also called MFA) will help add a free layer of security to protect you and your data
Why run the risk?
Cyber criminals will use your social media to see what you like and then email with content to entice you to open the email.
So let's make use of this free layer of security. It really is no different to having a second lock on the door of your house, you don't complain about having to undo two locks do you?
The two locks are protecting your house, MFA is helping to protect your business and its data.
If you want to know more please do get in touch, we are here to help make your business a "tough nut to crack"
Paul Croker
| www.18iT.uk | paul.croker@18it.uk | 07891 930 107 |